I have been trying really hard to drink more water, but being so busy makes that task very hard. It can be a struggle to have the water accessible for you. So I decided to put a compilation of some of my favorite water bottles that I have.
I have always been a Contigo water bottle fan. I recently got the stainless steel one and fell in love. I only had their regular plastic ones for about 6 years. This one keeps the ice in my bottle for at least 12 hours.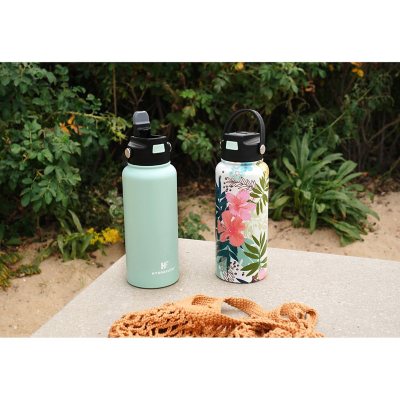 Since my kids like to steal my water, I also wanted to try and get other bottles that were larger, so I didn't have to do so many trips to the kitchen. I found these for a great price at Sam's Club. They don't keep the ice in the bottle for as long as the Contigo, but I like the different lid options. You can either sip or chug.
I have heard good things about water bottles with time markers on them too. I have never personally used any since like I said my kids steal my water and I wouldn't be able to accurately keep track of it. However, I found this bottle with great reviews on Amazon. I also like that you can infuse the water!
If you make a purchase via my links I may receive a small commission from the company. Disclosure Policy here.